WELCH HIGH SCHOOL
SENSATIONAL SIXTIES REUNION
August 19-20, 2005
"Yakety Yak"
---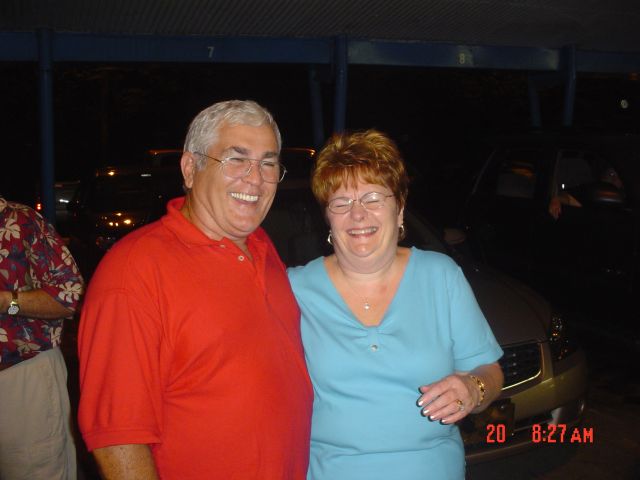 ? and Karen Mills Lester


---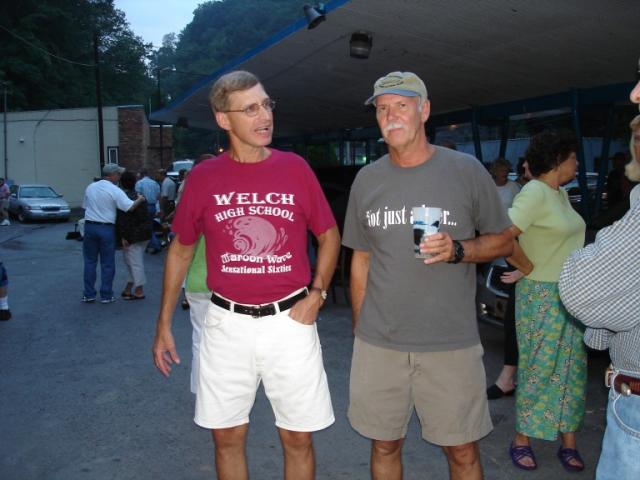 Where'd that boy get that purty Maroon Wave tshirt?

---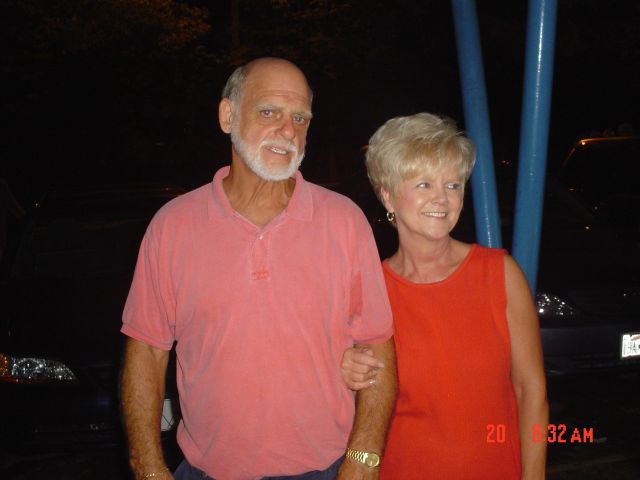 Aw, ain't they cute? Jim England and Betty Merix Jones

---
<>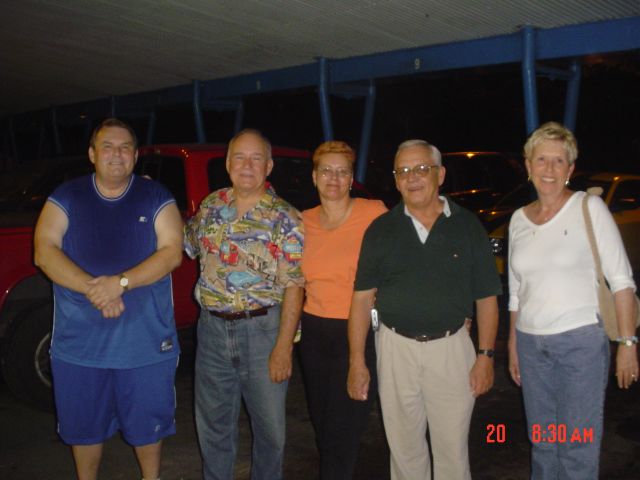 I missed saying hello to Bill Murphy but here he is visitng with childhood friends Gary and Rink Shupe whose lovely spouses
agreed to join them on this venture back to their past. Having Gary and Rink with us was a special treat for me and my brothers.
I think the Shupe family left Welch in the late 50s. Seems like one or both of these boys was at our house all the time back then.
You guys are great...hope you come and see us again!

---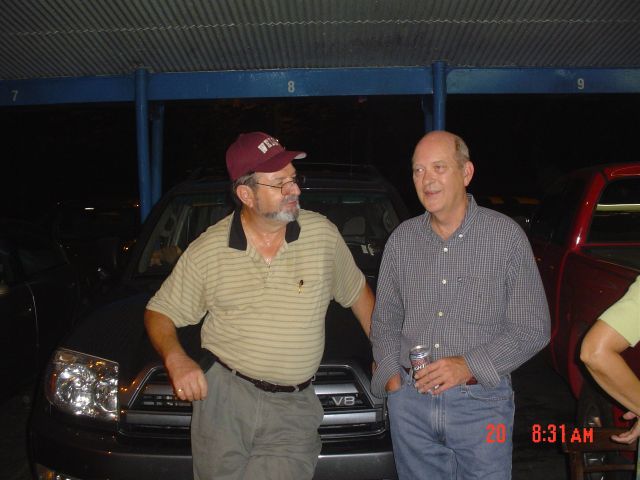 I don't have a clue as to who these fellers are.

---